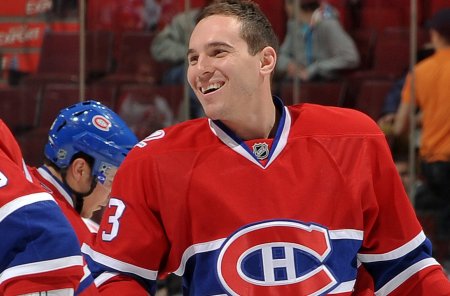 Hah, yeah, OK. What? you traded me? JUST NOW?
Well, last weekend sucked. But we move on, in fact we move onto a whole new week of games! A whole new week of games against teams that are supposed to be worse then our Toronto Maple Leafs.
Tuesday January 17th
Toronto
(22-17-5 9th in the East) vs. Ottawa (25-16-6 5th in the East) 7 P.M. SNET-O
So the Sens are on some kind of hot streak eh? I only wish that Toronto's rebuild went this quickly. The Senators were supposed to be a bottom feeder in the NHL this year, they were supposed to battle with Edmonton and Colorado for that first overall pick, funny how things change once the puck drops. My guess at Ottawa's success this year, they have convinced themselves that they are indeed a hockey city. People are excited, they may even be staying up past 9 P.M., for the NHL All-Star game is coming and they are PUMPED. Once the city falls back into obscurity and the normal fan (i.e. you and me) have completely forgotten that not only Ottawa exists, but they have a hockey team they will fall back in the race for the playoffs.
Ottawa's leading scorer: Jason Spezza (19-28-47)
Keys to victory: Just don't be blinded by Craig Anderson's bald head, maybe get a tinted visor like Alexander Ovechkin (those work right?).
Thursday January 19th
Toronto
(22-17-5 9th in the East) vs. Minnesota (22-16-7 8th in the West) 7 P.M. TSN
Minnesota just recently lost their leading scorer Mikko Koivu, and are reeling, they are 2-6-2 in thier last 10 games. They do however have spectacular goaltending this season, although Backstrom seems to have the sniffles and may not get into the game against the Leafs.
Minnesota's leading scorer: Mikko Koivu (9-24-33)
Keys to victory: I really don't have anything funny to say about Minnesota so, Shots and shut down Dany Heatley, should be a winnable game.
Saturday January 21st
Toronto
(22-17-5 9th in the East) vs. Montreal (17-20-8 12th in East) 7 P.M. CBC
Montreal is in the midst of a terrible year: they have fired their coach right before a morning skate, a assistant coach right before a game, fought each other at practice, faced public outrage over hiring an English speaking coach, publicly apologized for hiring an English speaking coach, made one of the funniest trades in recent memory and been called losers through the media by their best skater. One might say that if anyone still liked anyone, or anything to do with that franchise before all these incidents happened they have been laughed at enough that they will never publicly endorse the Montreal Canadiens again.
Montreal's leading scorer: Erik Cole (17-16-33)
Keys to victory: Generally, play like a Midget AAA hockey team.